A Guide to Gunfighters of the Wild West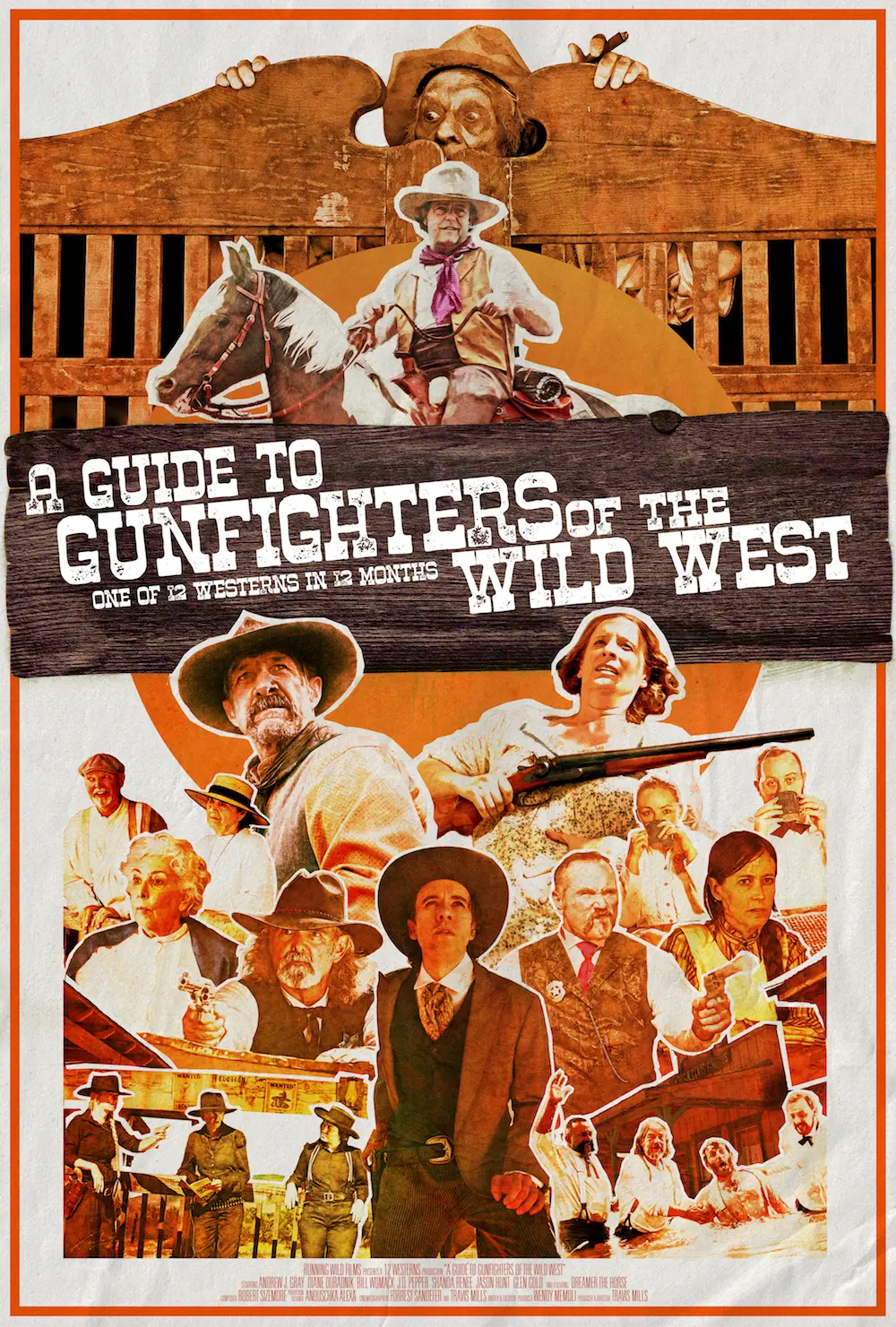 One of 12 Western feature films made in 12 months, this is the comical tale of Tate Butler, a man who accidentally earns a reputation as a gunfighter after one such duel and must from then out face various gunfighters trying to make a name for themselves by challenging him, while he also attempts to escape this wild life for the girl he loves.
The cast features Andrew J. Gray, Diane Ouradnik, Bill Womack, Glen Gold, Shanda Renee, J.D. Pepper, and John Marrs. 
The Sixth of 12 Westerns: Director's Note
This was actually the first of the 12 Westerns to be fully funded. Wendy approached me to do her script and I accepted, anxious to get the 12 Westerns moving and show my followers that we were making significant progress. The plan to make the film during April was derailed. We moved it to June, not an ideal month to work outside all day in Southern Arizona. There were other events that sometimes made me wonder if this project was cursed but eventually, we got it done.
-Travis Mills