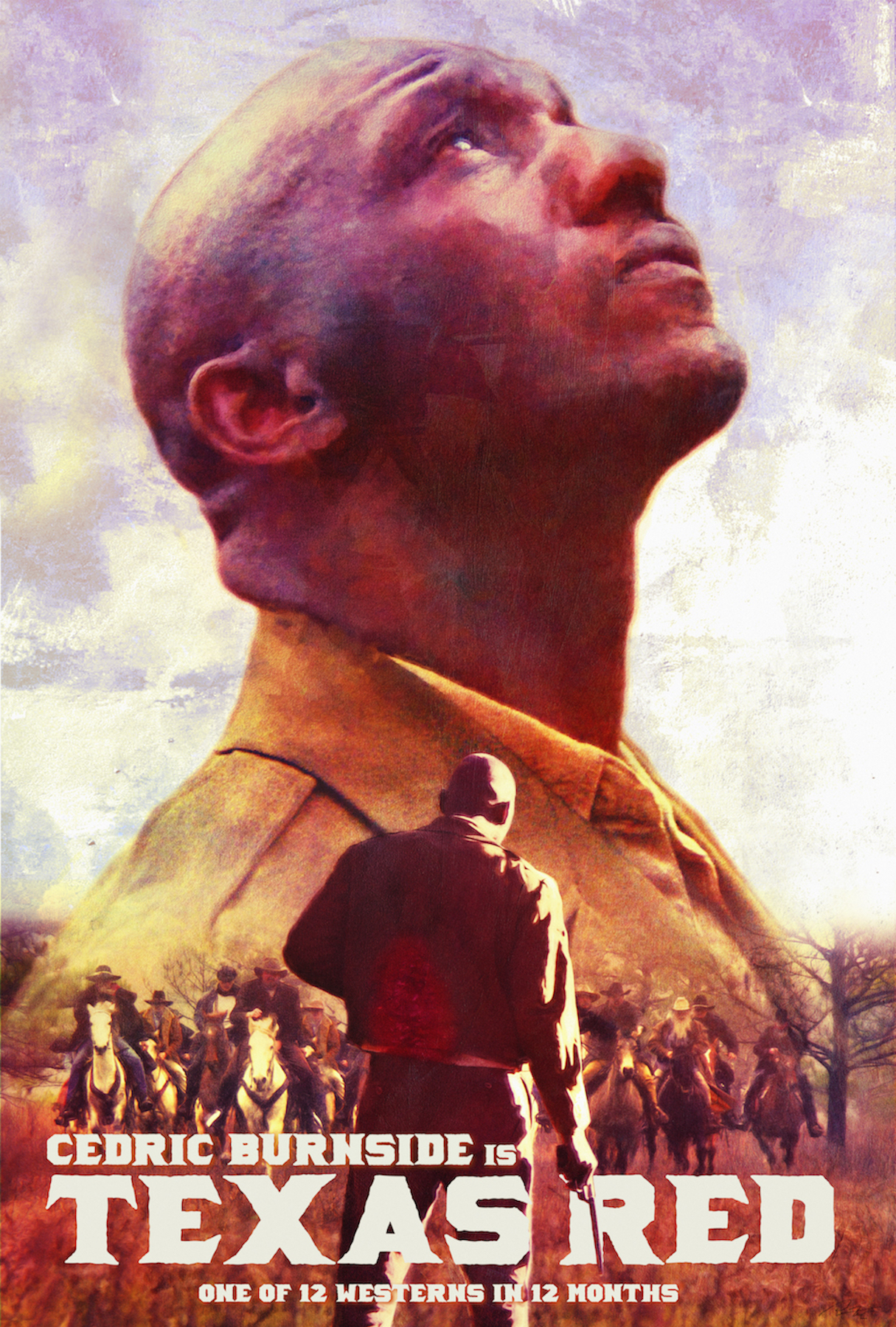 One of 12 Westerns made in 12 months and inspired by a true story, an African-American man nicknamed Texas Red (played by Grammy-nominated blues singer Cedric Burnside) is hunted by hundreds of men through the Winter wilderness of Mississippi in 1940. After a raid on their cabin, he and his partner the Oklahoma Kid go on the run from local sheriffs, vigilantes, and federal law enforcement.
The cast features Emmy-nominated blues musician Cedric Burnside, Herman J.R. Johnson, Anquanizia Hall, Ward Emling, Nick Murphy, Dorsey Carson, and John Maxwell. 
The Second of 12 Westerns: Director's Note
Many will say that Texas Red is not a Western. Well, with people calling No Country for Old Men a Western these days, it's pretty hard to define what fits into the genre and what doesn't. For me, the Western must include the following: 1. A struggle for justice, usually between outlaws and some kind of law enforcement. 2. A variation on Western wear including cowboy hats, holsters, and boots. 3. The action of riding horses. 4. Shootouts and showdowns. If a film has these elements combined, it does not matter as much to me where or when it is set. That's how I saw Texas Red. 
-Travis Mills