Gus and I have been sharing our favorite films of the year before quite a while now and though normally we do so in a Gus & Travis Talk Film video, this time we decided to put it in writing.
Without further ado, here are our choices with commentary.
Gus Edwards
Just to clarify the record these are films I haven't caught up with. But based on the opinion of various critics and friends, they might've made the list had I seen them.They are: Lady Bird, Call Me By Your Name, The Disaster Artist.
There are also acclaimed films I did see that didn't make the list. These films were highly praised in some quarters but for a variety of reasons did not make much of an impression on me. They are: Darkest Hour, The Shape of Water, Get Out, Baby Driver, The Post.
My 10 favorites:
The Florida Project

I like this film because it doesn't seem like a movie to me. I can't sense the writing, the structure or the shape of the plot. Nothing seems deliberate or planned. It's a film that has or at least appears to portray the randomness and chaotic nature of life in a way that is troublesome, deceptive and humane. It's for these reasons and others I think it's the best film I've seen during the past year.
Phantom Thread
This film is almost the polar opposite of The Florida Project, in the sense that it is a carefully and lovingly constructed work of cinematic art that features a wondrous script, beautiful cinematography and peerless acting. But what I love most about the film is that it attempts to plumb and capture the mysteries of the human heart in all its contradictions and confusions.
Dunkirk

What can I say about this film? It is a masterful cinematic reconstruction of the title event realized in a way that only movies can with a top notch director at the helm can. To me it is a triumph of craft melding with content and then superseding it.
Mudbound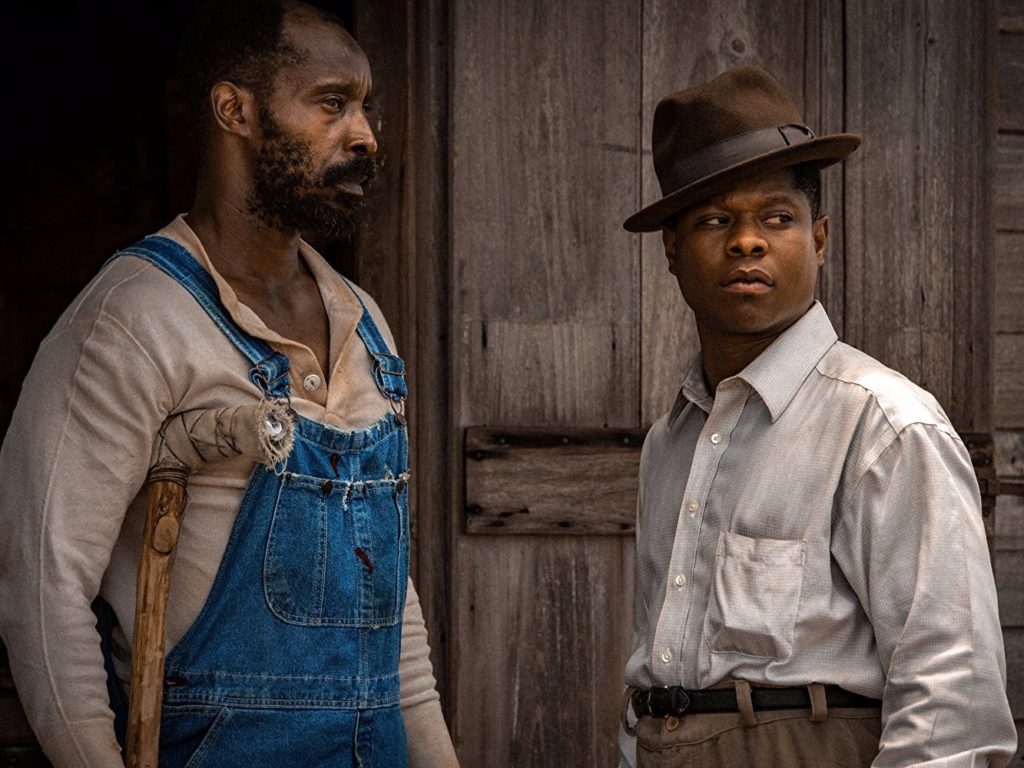 Race and racial tensions in America is always a delicate and thorny issue to dramatize and cinematize. This film for the most part confronts these issues with subtlety and care. Added to that, the film also contains some of the best ensemble acting I've seen in years.
Wind River

I found this to be one of the most captivating films of the year based on the story, the atmosphere and the value system of the characters portrayed. I always like it when a motion picture takes me into a world or existence different from my own. This one did it and excitingly so.
I Am Not Your Negro

A documentary portraying writer/Civil rights activist passage through historically one of America's most important periods during the 20th Century. It is passionate, eloquent, poetic and sadly still timely. For anyone interested in film as a social document, this is a must see.
Endless Poetry
No one makes films like Alejandro Jodorowsky. He conflates structure, form and content in a variety of unexpected ways, incorporating biography, autobiography, fiction, poetry, documentary tropes and cinema verity techniques. Since the passing of Fellini he is probably cinema's only true visionary. And for this reason alone his works should be seen.
Three Billboards Outside Ebbing, Missouri
This is a film that came at me from so many directions that I didn't quite know what to make of it on first viewing. But the characters, the incidents and the repetitive nature of its construction kept nagging me until I had to go back and watch it for a second time. I love it when a film makes intellectual and emotional demands on me in this way. I also like it when a film doesn't yield its virtues too easily.
Brawl in Cell Block 99
S. Craig Zahler's films are not for everyone. They are brutal and uncompromising in the extreme. Anyone who has seen Bone Tomahawk can attest to that. This new film is in the same vein but totally, totally different. The temptation is to categorize it as "grunge cinema' but it goes beyond that. This is a kind of brute cinema that is not for the faint of heart. It is one of those films that insist that you take it on its own terms or not at all.
American Made


For some time now it's been critically fashionable to dump on Tom Cruise every time he steps out of his Mission Impossible franchise. The Mummy which I haven't seen, came and was quickly dismissed and so was American Made. I went to see it based on the recommendation of friends and found it a refreshing change from all the stuff that was out at the time. In telling the story of Barry Seal, an American pilot/wild mad/fool who worked for the CIA and the South American drug cartel pretty much at the same time, the focus is not on depth but on breadth. The incidents of this man's life are absurd, astonishing and insane. And Tom Cruise as Seal, does some of his best acting in years. Don't let the critics bias dissuade you. This film worth looking at and thinking about.
Travis Mills
Before I get into my favorites of the year, I would like to mention a few I really liked that didn't make the cut: Detroit, The Disaster Artist, Mudbound, Wheelman, The Lost City of Z, The Atoning, Salt and Fire, Icuras, The Assignment. I also should mention some films that I did not get a chance to see (because of location and schedule) that may have been contenders for my top ten list: The Killing of a Sacred Deer, Phantom Thread, The Post.
And I can't resist mentioning my absolute least favorite movies of the year, films that were truly disappointing in almost every way: Blade Runner 2049, It, Star Wars: The Last Jedi. 
My 10 Favorites:
Wind River
Since I saw the film late this past summer, no film has come even close to better than this one. Taylor Sheridan has been one to follow as a writer in recent years. Though I felt Sicario and Hell or High Water had major issues, it was apparent that a talented voice was emerging from a place we don't see often these days: the screenplay. Well, this time Sheridan directed his own and because of that, and his matured craftsmanship, the result is a masterpiece. It's a haunting, tragic and brutal piece of cinema.
Late Blossom Blues
I competed against this film at a festival for films made in Mississippi and immediately felt that it was not only better than our own but one of the best documentaries I've seen in years. What Austrian director Wolfgang Pfsoer-Almer captures in the life and music of Leo Bud Welch is at once hilarious and moving. He has an incredible touch for the documentary form and I hope this isn't the last he makes. I can't recommend this movie enough. Find it!
The Florida Project
Sean Baker may be our greatest American independent these days. I loved Tangerine and I love this one too. He's consistently exploring pockets of America with great insight, humor and heart. I only hope that he stays the course and doesn't get distracted by the studios because we're looking at an American cinematic voice like none other.
The Founder
Some may consider this a 2016 film but if it got a release that year, it was at the tail end and only in a couple theaters. On top of that, when the film came out it was largely ignored. I saw it this year and think it deserves a hell of a lot more attention. It's the most appropriate film for our current cultural and political climate. Keep that in mind as you watch it. The movie and Keaton's performance sneak up on you in brilliant, terrifying ways.
Three Billboards Outside Ebbing, Missouri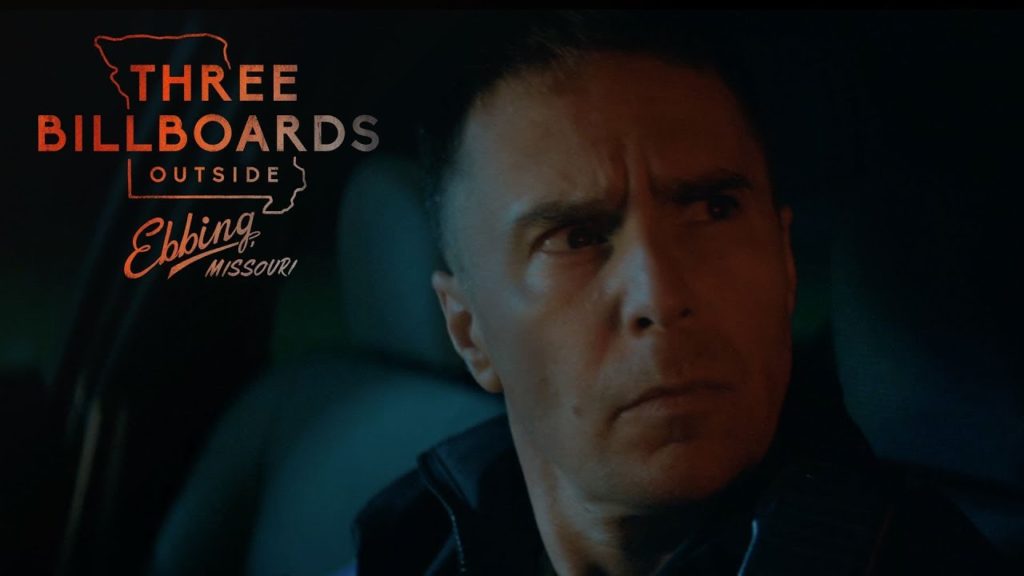 Whatever doesn't work in this movie is overwhelmed by what does. It is unpredictable and that's a rare quality to find in the theater these days. Beyond that, the movie features another astounding performance by Sam Rockwell. Two scenes in the film featuring his character are some of the best I have ever (yes, ever) seen: the fire and the moment near the end in the bar.
Dunkirk
This is Nolan's best in years and though his work is widely loved, I consider it a return to form. Here I saw the filmmaker I admired with Memento and The Prestige. No film I have seen in recent years has a build like this one. Much has been said about the structure but it really is something to marvel. At the beginning I was wondering "what the hell is this movie" and by the end, I was in tears.
Shot Caller
Here's another movie that came and went while a plethora of lesser films got both the attention of audiences and critics. It's a great story of how a regular successful businessman becomes the leader of a white supremacist gang. It's also an absorbing crime thriller with powerful yet subtle performances across the board. See it on Amazon Prime, trust me.
American Made
As Gus said, it's become fashionable to dislike Tom Cruise. I've always admired him, though his choices has been frustrating in recent years. American Made is a return to the kind of chances he used to take. He gives an engaged, dynamic performance and the movie is a great thrill-ride, maybe the most fun I had in a movie theater all year.
To the Bone
It's hard to make films about addiction without being heavy-handed. This film chooses eating disorders as its subject. It doesn't pull any punches but it also doesn't lay it on thick. The director strikes a great balance to create a sometimes painful, sometimes funny, and quite sincere portrait of a struggle we don't see on screen very often.
Brawl in Cell Block 99
With his second film, S. Craig Zahler proves he's one to follow from film to film. Though the movie has its issues (I hated the patchy-Southern Vaughn accent), it makes up for everything with its unflinching and unpretentious delivery.
And that's it! I look forward to all the films to come in 2018 and my discussions about them with Gus.