Here is a wild story of how one of our posters for Blood Country made it across the Atlantic ocean to Belfast, Ireland and we still don't know how it got there!
Not long ago I was in communication with the Red Dirt International Film Festival, which has recently selected Blood Country for its 2018 festival. We were communicating on Facebook messenger when Executive Director Damon Blalack sent me this message:
I'm the Exec. Director of Red Dirt in Stillwater OK, but am currently living in Belfast Ireland. Just two weeks ago I was in a place called The American Bar with my flatmate who was in the band that night, and I was sitting right next to a poster for a film that really captivated me, making me want to know more about it, just on the poster alone. While I sat there, I looked it up on IMDB, and read all-about it, I'd even taken a picture of the poster, and decided to find a way to see Your film. I THOUGHT your name was familiar!! How crazy is it that Blood Country is a candidate for Red Dirt Film?!
So you're telling us a signed poster of Blood Country just happened to be framed and hung on the wall of a bar where the director of the very same festival we submitted to went to see a band? Oh and that this was over 4,000 miles away in Belfast, Ireland?!
This crazy coincidence is astounding and also encouraging. We didn't even sell Blood Country posters so one of the few we sent out on our theatrical release somehow traveled across the ocean and is now displayed for all visitors of the American Bar in Ireland to see. Damon Blalack, the executive director of the festival, tracked down some more information from the bar:
I just got off the phone with the pub: the owner said that a few "friends of the bar" from Belfast had been visiting the States, and actually attended the premiere of Blood Country in Mississippi. They were so-taken by the film and the poster, they decided to gift it to the American Bar pub upon return to Belfast, because they thought it was a great representation of "an American film".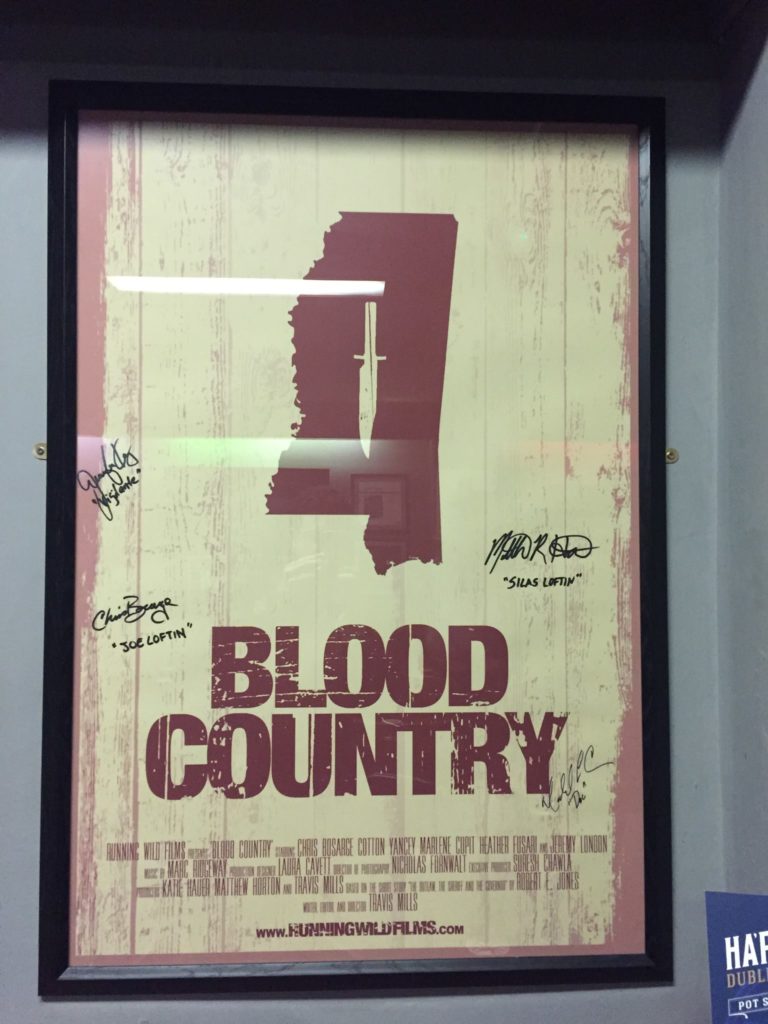 This goes to show, you really never know how far your work can reach people.
-Travis Mills