Each Monday, I continue to share Western movie reviews. I have now launched a podcast about the making of Westerns and the overall filmmaking process. Click here to listen.
Week 159: Springfield Rifle (1952)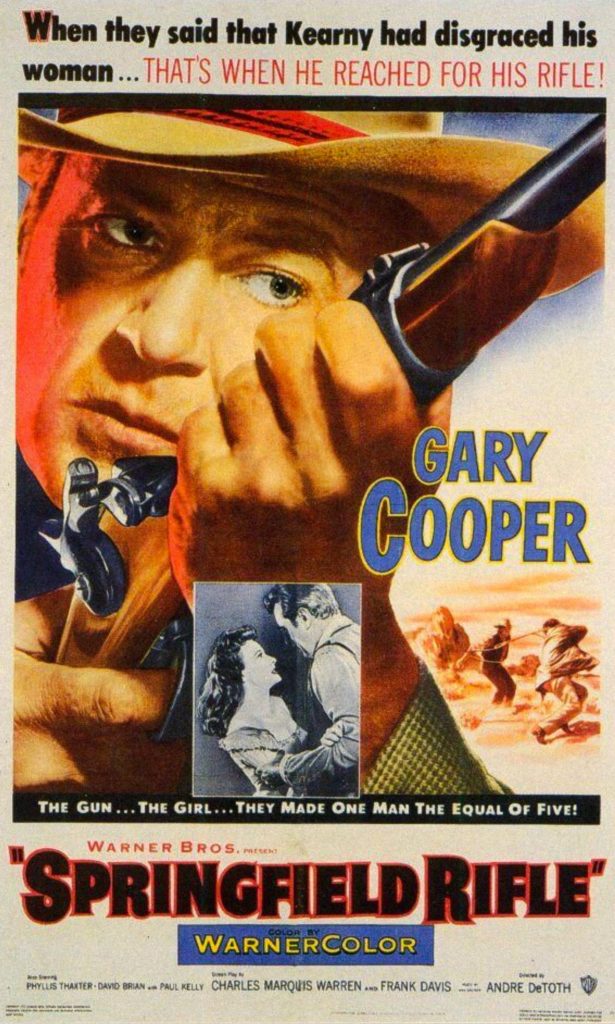 This is a thrilling Civil War-set Western with spy elements. Compared to Andre De Toth's work with Randolph Scott, it feels grandiose. I have no idea of the budget difference but suspect that Gary Cooper's involvement raised the scale of this movie, the last in my study of De Toth's work.
Though it lacks the biting cynicism of the director's best work, it remains an entertaining, memorable Western. The characters are well-drawn. Cooper is surrounded by various supporting parts, good and bad men, who do their job. The leading man himself is solid but never comes close to delivering the kind of work he did in Man of the West. This is a Western where the plot takes precedence over character development and it's a good one with multiple twists I won't spoil here. What impressed me most about Springfield Rifle was two massive action scenes, featuring some incredible stunts (still thinking about that wagon rollover), and impressive horsemanship. These might be the most complex action sequences in all of De Toth's Westerns.
I liked the film but, other than a couple trademark day-for-night scenes, it does not connect with the strongest themes or trends in the director's body of work.
Watched on Amazon.