Each Monday, I continue to share Western movie reviews as I go through the process of making my own 12 Westerns in 12 Months during 2020. I am watching these films not from an audience perspective but as a filmmaker, as a student of the genre.
Week Fifty Six: Along Came Jones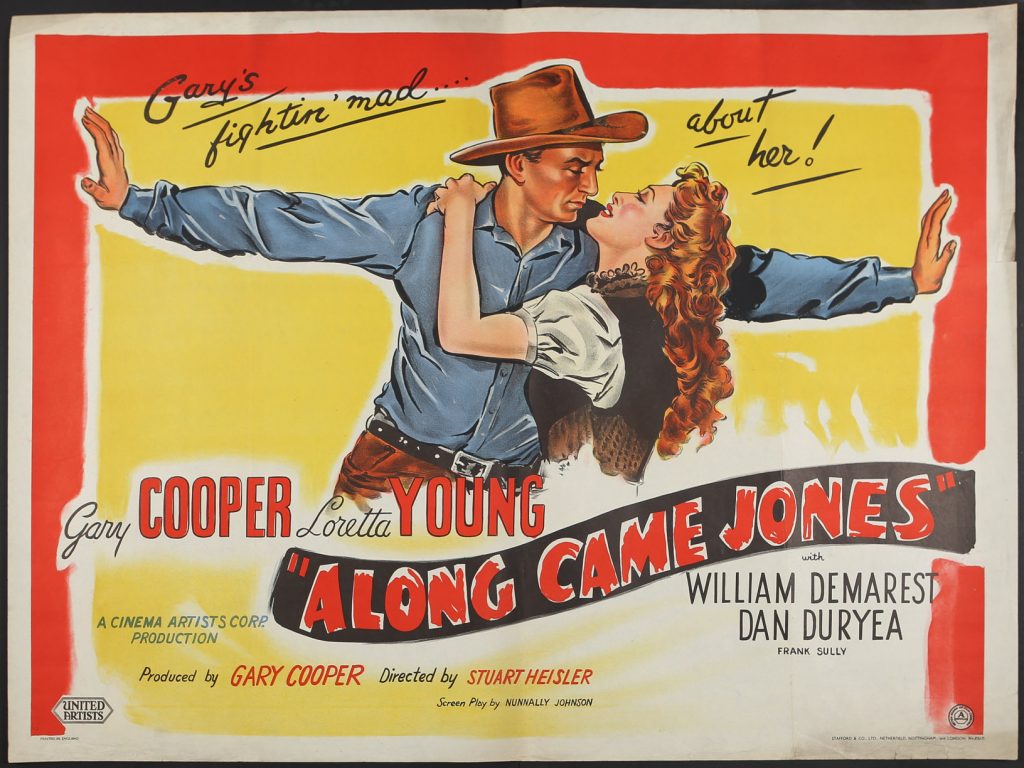 Like many Westerns I've encountered in my journey through the genre, I don't know why this one isn't talked about more, especially in the context of comedic Westerns. It stands high above most humorous entries in the genre!
Gary Cooper is great as the not-so-skilled cowpoke who gets mistaken for a wanted man. What I like about his performance most is that he doesn't overdue it. That would have blown the whole thing. This is light comedy, not slapstick, and Cooper knows it. He's perfectly in tune with the picture, giving us just the right expression or lack there of, doing just the most subtle movement with his body or not moving at all when he doesn't need to. Unlike his turn in Hawks' Ball of Fire, this one is more nuanced, controlled.
But more than that, it's sincere. What makes this comedy work so well is that it's played for real… real danger, real emotions. It's a comedy where we're not sure if one of our beloved characters might get killed. The finale is as thrilling as you'd find in a more serious film and Cooper's action is pure courage. Often times, Westerns are too much about skill: who is fastest with a gun, who is the "best". This film turns that on its side, showing us that a man who is definitely nowhere near the "best" might be the bravest.
This is a really good Western. Give it a shot.
Seen on Amazon Prime.