Each Monday, I continue to share Western movie reviews as I go through the process of finishing post and releasing my 12 Westerns in 12 Months during 2020. I am watching these films not from an audience perspective but as a filmmaker, as a student of the genre.
Week Ninety One: Mad Dog Morgan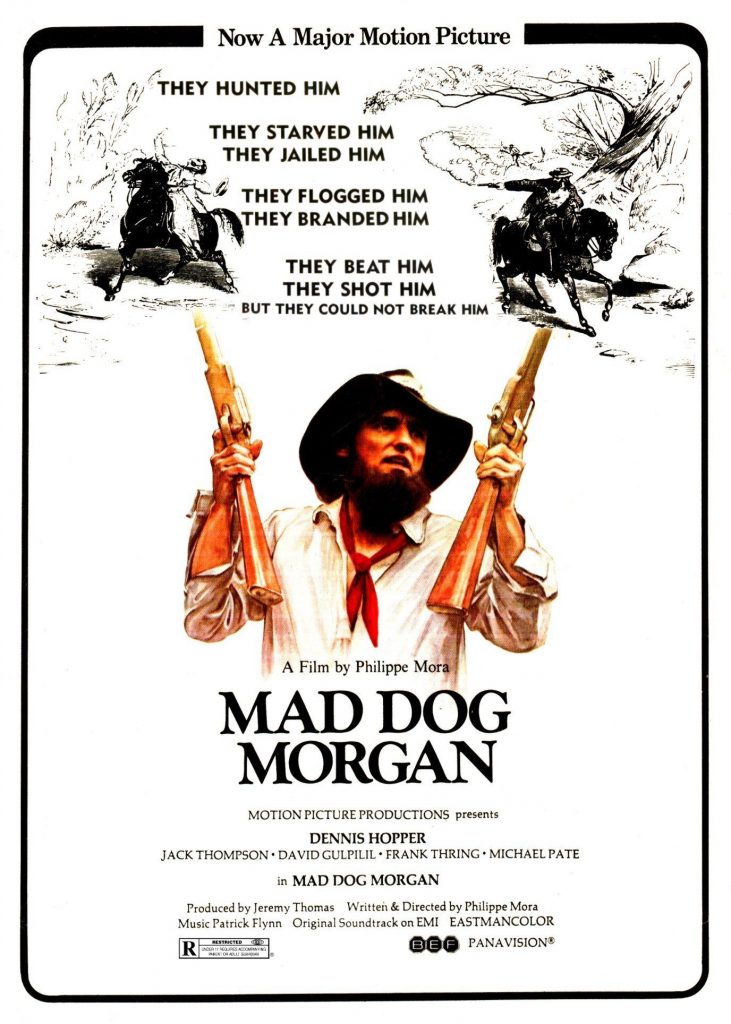 This film exceeded my expectations, as I've always seen it paired with some other forgotten B-movie on cheap DVD double features. The Australians have a knack for making Westerns. Of all the countries that have experimented with the genre, they're the only true competition for American filmmakers. This film belongs somewhere between the mythic depictions of The Man from Snowy River and the gritty reality of The Proposition.
What I like most about this movie is the unpolished, raw feeling of the cinematography and edit. There are sudden and clumsy cuts that work better than I think the filmmakers could have ever predicted. The bursts of motion and sound, a unique music score, are the film's highlights. As far as outlaw movies are concerned, it's as good as most Jesse James movies and a hell of a lot better than any of the Ned Kelly films (I haven't seen the Mick Jagger variation).
Hopper is good enough in the lead role, though he's one-upped by nearly every Australian actor in the cast. I wish they'd cast a local. But he at least brings some of that unpredictable energy that would mark his best performances. But the beard… the fake beard kills me and I'd like this a lot more if he'd grown a real one or just gone without.
Seen on Amazon Prime.