Each Monday, I continue to share Western movie reviews as I go through the process of making my own 12 Westerns in 12 Months during 2020. I am watching these films not from an audience perspective but as a filmmaker, as a student of the genre.
Week Sixty: Red Sun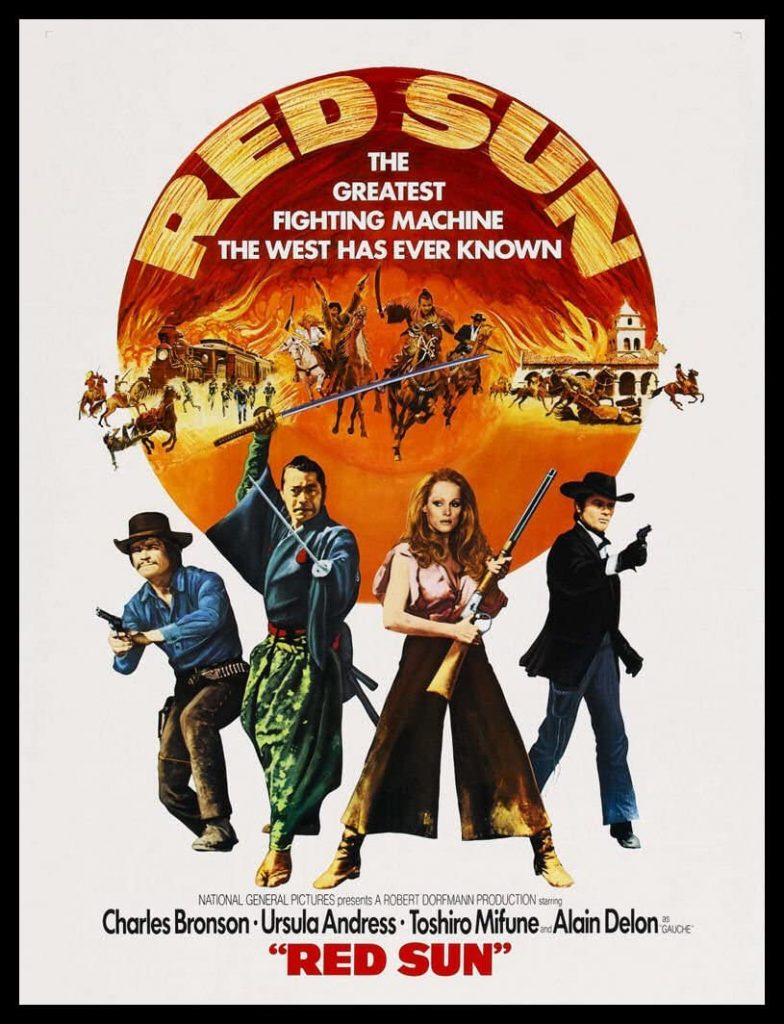 A team up for Bronson, Mifune, and Delon directed by Terence Young, the best James Bond series director? How could this go wrong?? Well, it doesn't. But it also does not nearly live it up to all its possibilities.
What Young and company deliver is a solid, entertaining adventure. It's half traditional Western, half Spaghetti, held together by the expert craftsman. But there just isn't enough meat to it. With Bronson and Mifune as forced companions, I hoped for some great interplay but their conflict and camaraderie is believable at best, bland at worst, and never dazzling, never deep. Similarly, Delon is slick but never dangerous. I did not feel threatened by his villain once during the runtime.
It all plays out well enough but without any true suspense. The last fifteen minutes do improve, pitting our characters against an angry native tribe who pose a true threat. In those moments, I felt things become unpredictable in an otherwise routine narrative.
I'm on such a Bronson kick right now that might expectations might have been too high. Regardless, Im glad I watched this film and there's one scene I'll never forget (and maybe even borrow for my own Westerns): the way of torturing the woman with wet rawhide around her neck!
Seen on Criterion Channel.