Each Monday, I continue to share Western movie reviews as I go through the process of making my own 12 Westerns in 12 Months during 2020. I am watching these films not from an audience perspective but as a filmmaker, as a student of the genre.
Week Sixty Seven: To the Last Man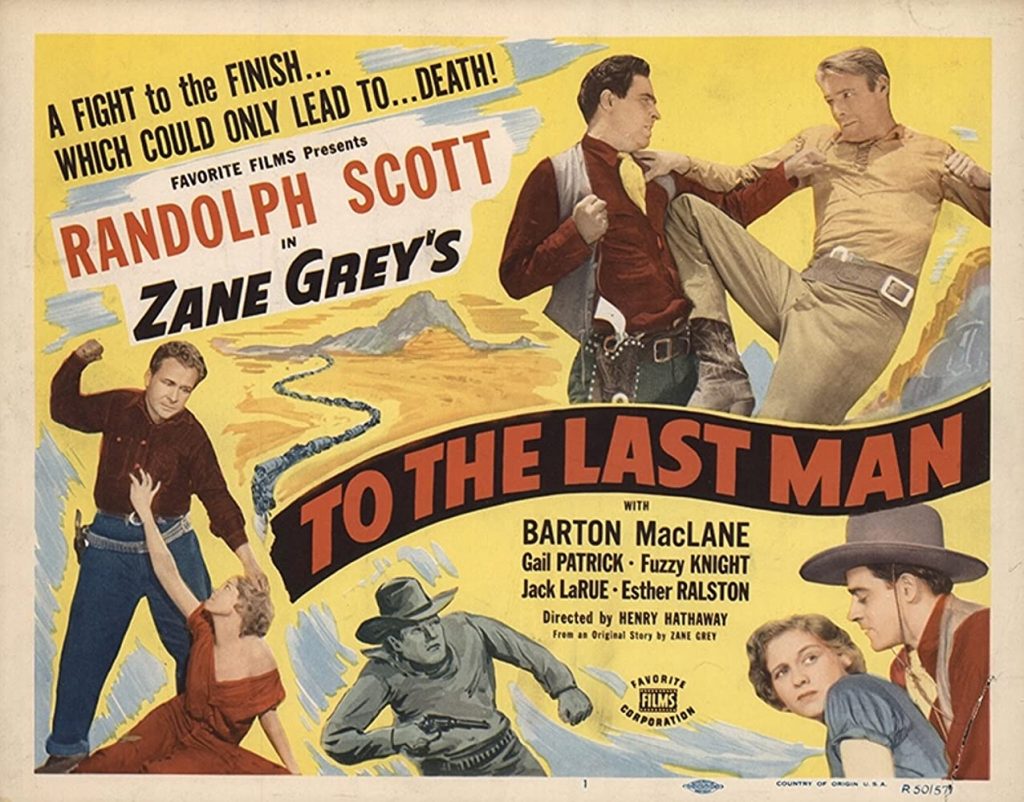 I'm gearing up to make a movie about The Pleasant Valley War and this adaptation of Zane Grey's novel (which was based on the famous feud) is the closest I can get to a Hollywood Western reference for the new project.
Not well preserved or presented, I watched the film on a YouTube channel and though the start felt like it was going to be a long hour and 13 minute journey, this movie does have a lot of merit. For one, it's fun to see Randolph Scott in such an early role. A lot of the action is well staged by Hathaway, establishing that as his strongest directorial trait from early on. Though the story doesn't follow the specifics of the Pleasant Valley War, it's interesting to see how a narrative spin on the feud was handled.
My favorite part is Esther Ralston's performance as the feisty love interest for Scott. Once again, I ask feminists who make broad claims about the depiction of women in old Westerns to take a look at this. She is just as tough as the women represented today and I'd argue that she's more of a badass than many of them, without having to show off her body. Her hand to hand fight with Jack La Rue is the highlight of the movie.
Seen on YouTube.